Life Help Region VI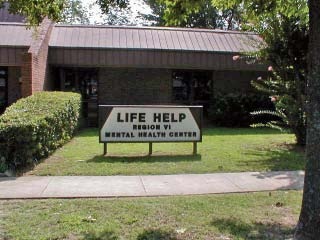 Life Help is a full service community mental health agency dedicated to providing the highest quality of care to Mississippi residents in Leflore, Holmes, Grenada, Sunflower, Montgomery, Humphreys, Attala, Carroll, Bolivar, Washington, Sharkey, and Issaquena counties. For over 40 years, our outpatient, residential, and crisis services have been helping Mississippians on their road to recovery and improved mental health.
Life Help offers a range of services and programs to assist individuals with overcoming life's challenges. If you or someone you know are seeking mental health services please contact the following telephone numbers.

We are in the process of making major revisions to our website content.
Please check back from time to time for changes.


Life Help Main Office
2504 Browning Road
Greenwood, MS 38930
P.O. Box 1505
662-453-6211 Phone
662-455-8724 FAX

Office Hours 8:00 AM – 5:00 PM Monday – Friday

Life Help is an approved site for the National Health Service Corps
Click here for Service Corps details: http://nhsc.hrsa.gov